adfa Information Booklet Launch 2015
Anita Anderson General Manager of the Dust Diseases Board was happy to help adfa launch our new information booklet on Wednesday 10 June.
The aim of the booklet is to help deliver information in a much needed easier medium than the previous pages that were sent out in our information packs.
With the launch of this booklet adfa hopes that the format will be handier to have and carry. adfa also aims to send the booklet to as many places in NSW that lack information and awareness of asbestos.
adfa was very pleased with the attendance at the launch, including Julie Owen MP for Parramatta, Paul Lunch MP for Liverpool, John Robertson MP for Blacktown, Peter Tighe CEO of ASEA, Paul Bastian AMWU, Mayor Greg Cummings of Holroyd, and many other distinguished guest and members of adfa.
President Barry Robson gave a very informative speech on his trip overseas to both the ADAO Conference in America with Vice President Maree Stokes and to his visit at the Rotterdam Convention.
A light lunch was served after the Booklet launch.
Thank you to all those that attended and made the launch a success.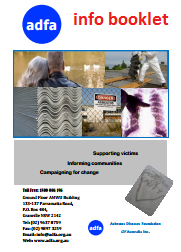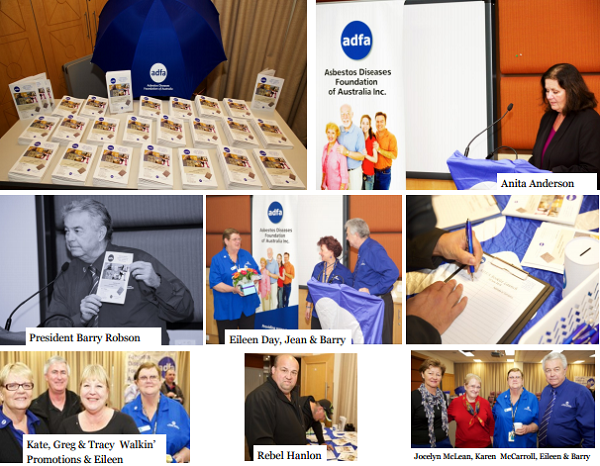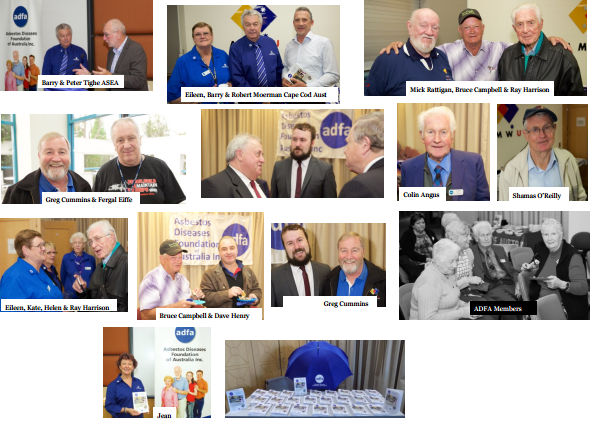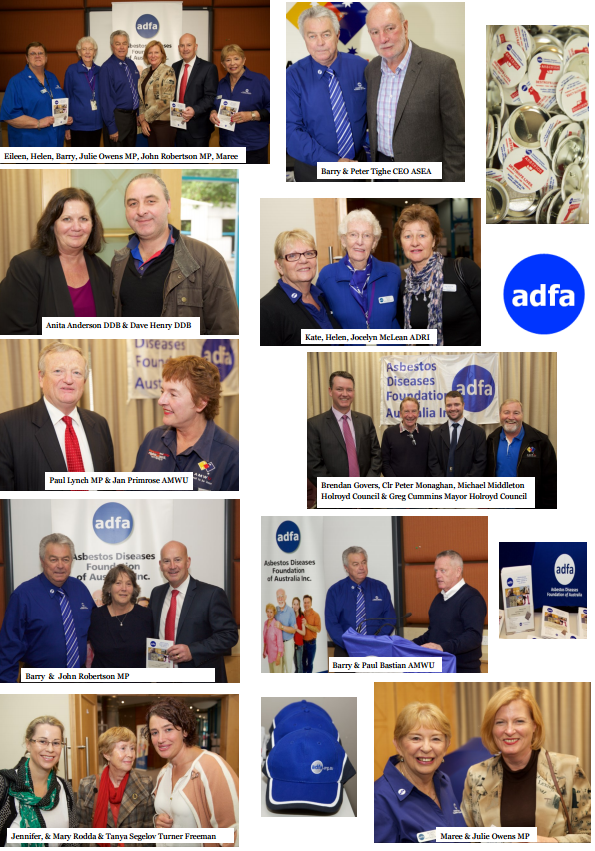 Rotterdam Convention Geneva 2015
The listing of chrysotile asbestos on Annex III of the Rotterdam Convention on the Prior Informed Consent Procedure for Certain Hazardous Chemicals and Pesticides in International Trade.
Barry Robson President of adfa lets fly at what took place at the convention in Geneva when 7 countries vetoed the other 46 countries lead by Australia to the listing of chrysotile asbestos. Barry was disgusted and ashamed that the Russian and Indian false propaganda and untruths against the scientific facts to the perils of asbestos were allowed to be put out at the convention.