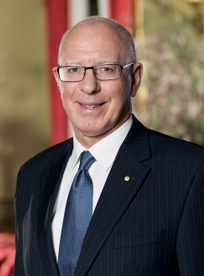 David Hurley
His Excellency General The Honourable David Hurley AC DSC (Ret'd) Governor of New South Wales. Asbestos Diseases Foundation of Australia Inc is happy to announce that His Excellency General The Honourable David Hurley AC DSC (Ret'd) Governor of New South Wales has agreed to grant Vice-Regal Patronage to adfa. His Excellency is the 38th Governor of New South Wales and replaces Her Excellency Professor The Honourable Dame Marie Bashir AD CVO who was our Senior Patron for many years. We look forward to having His Excellency support adfa as our Senior Patron and we hope our members welcome him as well.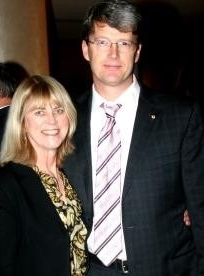 Mrs Barbara Hall
Good morning everyone. I would like to tell you a little about my late husband, Lincoln Hall, for he is the reason I'm here today. Lincoln used to tell his own story at seminars and conferences. It is the story of a veteran mountaineer with more than forty mountains climbed over thirty years. He had many hair-raising tales to tell but none was more captivating than his description of his survival overnight in freezing temperatures, alone, without shelter, oxygen or water, near the summit of Mt Everest in 2006.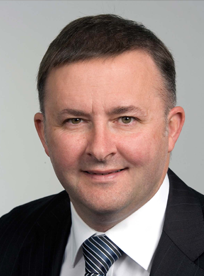 Hon Anthony Albanese MP
Anthony grew up in a public housing community in Camperdown and recognised early on the need to fight for social justice so that there was equal opportunity in society. That is what led Anthony to joining the Australian Labor Party. He developed his policitical activity working for former prisoner of war and legendary Whitlam and Hawke Government Minister Tom Uren. In 1996 Anthony was elected as the Member for Grayndler in Sydney's inner west, where he has lived his entire life.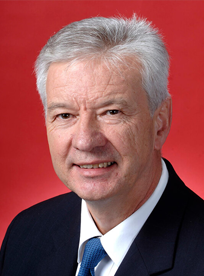 Senator the Hon Doug Cameron
Doug has been a long-term patron of the Asbestos Diseases Foundation and was a member of the Australian Best Practice Committeeunder the Keating government. As a director of Australian Super and its predecessor STA he has worked with union and employer representatives to build Australian Super into a 1.3 million members fund with 100,000 employers and $28 billion under management.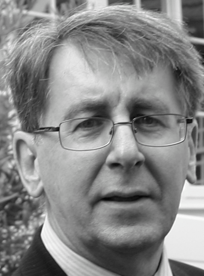 Andrew Ferguson
Andrew Ferguson worked for the Building Workers Industrial Union and then the Construction Forestry Mining Energy Union for more than 30 Years. His union in the 1970's was involved in many stoppages and work bans to prevent asbestos being used on sites despite the assurances of developers, governments and politicians. When he commenced work with the union one of his first disputes was organising a strike to ban asbestos being used in an extension to the Royal Prince Alfred Hospital at Camperdown in Sydney despite authorisation by the NSW Department of Health. Trade unions have been in the forefront of campaigns not just for worker but public safety. Andrew was Secretary of the CFMEU for ten years. He and his union made a significant contribution to the campaign to win justice for the victims of James Hardie. Andrew presently works for CoverForce Insurance Broking representing business and not for profit organisations like adfa obtaining quality insurance coverage.