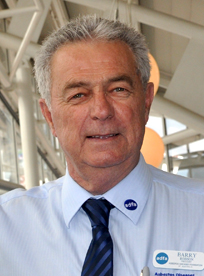 Barry Robson – adfa President
Barry Robson Adfa President
Elected as Union delegate of Waterside Workers Federation 1970.
Senior Vice President Of Waterside Workers Federation 1988 to amalgamation with Seafarers Union, which became the MUA in 1993.
Elected Alderman to Blacktown City Council 1991-1995.
Elected Assistant Branch Secretary of MUA Sydney Branch in 1995, served two terms until 2003.
Represented the Union at the Asbestos Diseases Foundation of Australia from 1996 to present date.
Appointed President in 2002 and elected as President in 2003.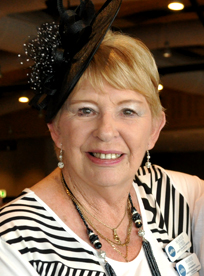 Maree Stokes – adfa Vice President
I first became involved with the Asbestos Diseases Foundation of Australia in 1997 after my husband was diagnosed with mesothelioma at age 56 years. He was a bus driver in our local area on the Central Coast of NSW. He died in 2003.
His sister also contracted mesothelioma and died in 2008.
In 2005, I became the coordinator of the Asbestos Diseases Foundation's Central Coast Support Group which is helping and giving friendship to the sufferers of asbestos diseases, their family and friends.
We campaigned at the law courts to ensure that the James Hardie Company paid and will continue to pay into the compensation fund for future victims and their families.
I was elected as Vice President in 2007, 2008, 2009 & 2010. I will continue in all ways possible to work in my voluntary capacity to make aware the dangers of asbestos and the devastation it brings to families.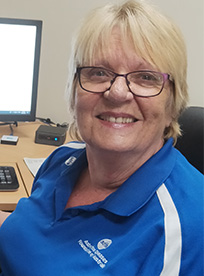 Kate Robson – adfa Treasurer
On retirement as the Office Manager of The National Union of Workers, NSW Branch in 2005 I joined adfa and volunteered as the bookkeeper.
I remained the bookkeeper until 2017 when I was elected onto the committee becoming the Treasurer in 2018.
I will continue to support adfa and assist in any way possible the victims and their families of asbestos related diseases.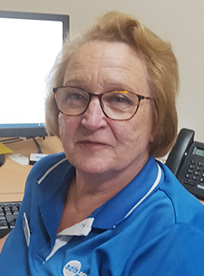 Etta Kinnaird – adfa Secretary
I joined adfa in 2012 when my husband was diagnosed with mesothelioma.
I was elected to the Committee in 2017 and became Secretary in 2018.
My background in business as Personnel Manager, Company Secretary and Business owner gives me the skills to undertake the position I currently hold.
I am passionate about finding a cure for this horrid disease and to helping others who are affected with asbestos related diseases.