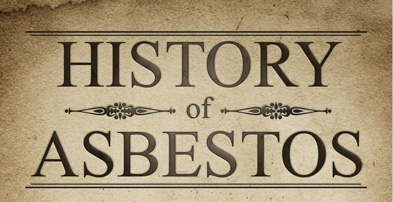 Asbestos History Infograph
The Evil Dust – the history of asbestos, an excerpt
Wittenoom Western Australia

Wittenoom Western Australia Today
Infamous asbestos mining town in the heart of the Pilbara. There is something very bitter-sweet about Wittenoom. This near ghost town set at the mouth of the Wittenoom Gorge is the home of Australia's greatest industrial disaster and yet it is located in one of the most beautiful areas of the Pilbara.
Located 1450 km north of Perth and 460 m above sea level this once thriving settlement is in the heart of the beautiful Hamersley Range. It is ideally located for people wishing to visit the numerous gorges which cut through the range. However, as everyone in
Australia now knows, Wittenoom is also in a valley of death.
The signs around the town call attention to the problem: DANGER – Asbestos Tailings Risk Area. Inhaling Asbestos Fibres May Cause Cancer.