I was sent for a chest X-Ray and it showed a large amount of fluid in my right lung. I went home for bed rest for three day, and on my follow up checkup he said antibiotics were not working and that I had to be admitted to hospital. I was not impressed – I had plans for the following days. But off to Manly Hospital I went on 17th August 2006. It was a Friday night and I was admitted to emergency and there I stayed for Saturday and Sunday. I had numerous X-rays and they drained the fluid from my lungs for testing. Manly hospital emergency over a weekend is not a fun place. The useless drunks that kept me awake, the domestic violence problems not to mention the poor people who actually needed serious medical attention – I could write a book. It was a zoo! On Sunday the Registrar came to see me and asked about asbestos exposure. My heart sank as I had loosely followed the Bernie Banton fight with Hardies and vaguely knew that Asbestos was dangerous and could kill. I have renovated fibro houses in the past and like virtually anyone living in Sydney has come in contact with asbestos. I went home looked on the Internet and just saw my world crumble. Never look on the Internet – It's scary. I was convinced I would never wake up tomorrow.
Now began the treadmill of specialists firstly Royal North Shore and then RPA. I met outstanding Doctors who just wanted the best for me. I seemed to just keep getting higher and higher on the specialist hierarchy. At RPA Brian McCaughan saw me and whilst he didn't hold a lot of hope he performed a pleurodesis in 2006, and then just as I recovered he sent me to the Oncologist Michael Bowyer. I underwent chemo treatment with the aim to reduce the tumours and then perhaps I may be eligible to have my right lung removed. I had outstanding results on chemo. I feel an excellent combination from my naturopath, a positive approach and chemo drugs all contributed to my tumours shrinking significantly.
I worked through my chemo treatment and that also gave me a focus. Students come first and you just get on with the job of teaching them. I thank the staff at North Sydney Girls for their support and help through this time. I feel anyone undergoing chemo needs huge work place support. The tumours had shrunk/disappeared so much that I was eligible to have my right lung removed. Prior to having my lung removed I went to Fiji with my partner David and we had a great time. Combined with this trip and three days with one of my sisters I was drunk for almost 10 days. On arrival at Strathfield Private I was told I needed a blood test. My sister hoped they didn't do a blood alcohol reading! I probably wouldn't pass.
On the 27th March 2007 my right lung and other bits were removed. The space was lined with gortex so I am now warm in all weather and waterproof. I remember waking up in ICU and my first thought was I can see – I didn't die. So now the fight to get better was on.
I had only barely recovered from this surgery when I was given 5 lovely tattoos and introduced to Radiation. I am sorry but I feel this was the most awful thing I have ever been through. I would have chemo any day; I dread radiation. I counted every treatment, rejoicing when the machine had to be serviced and I had a day off. On the last treatment I made the comment that thank heaven you have cooked that chook in my chest only to be told the effects will continue for a few weeks – wonderful. Finally I was able to eat again and gradually got back to exercising regularly. I said I would never have any more scans etc the disease could just take me when ever. In July this year (2007) I thought I was having some heart problems. I was getting pains in my chest especially when I exercised. So I had a CT scan. It showed several small tumours. So I was back to feeling like a mouse in a running wheel. Back to the specialists and more Chemo. I completed 6 treatments and had a scan that showed the tumours had not shrunk but had not grown. This was great news. I call my tumours freckles. Nearly everyone has freckles and they are fine provided they do not change. My tumours are exactly the same as freckles – I just have to keep an eye on them. I am due for a scan in March "to take a look at my freckles". The future is unknown all that has happen is I have been given a sign to say do what you want today don't wait for tomorrow.
People ask how did I get Mesothelioma? I don't know; I have worked in schools all my life and Asbestos is throughout many. I renovated fibro houses in the past 15 years but this seems to be too recent. I've got the disease and I can't get rid of it.
People ask what it is like without a lung. I feel like I have a basketball in my chest, some days it is really light and a bit deflated others it is full size and weighs like a medicine ball. My breathing is good I just have to do things at a slower pace.
I see a naturopath and take several supplements everyday but I do not follow a special diet. I eat and drink what I like when I can.
The journey has had its moments but I am not angry re the disease just annoyed that it has forced me to stop work and I will probably have a shorter life than I expected based on my family's history. It has however allowed me appreciate many different things in life. My nieces and nephews use me as a case study for their health projects. I think they like to show off their ability to pronounce and spell Mesothelioma correctly, and they seem to get the sympathy mark from their teachers. They haven't got less than an A for their assignments and speeches. Soon after diagnosis I made a bucket list and have steadily been marking off things. I have great support at home from Katie and David. I have a wonderful family; fantastic friends and have met some truly kind and courageous people who are themselves fighting to live life to the fullest.
My journey will have many sagas along the way but I intend to remain active for a long time to come and medical science will eventually come up with a cure.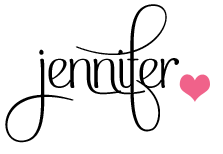 (Editors note – Jenny lost her battle with Mesothelioma on 16th March 2011.)